Help Your Kids Learn Amazing Magic!
A Full Course with 8 Completely Different Sessions
(Over 20 Magic Tricks)
Your child will get Expert LIVE Training
Amazing Custom Tricks with simple Full Color Instructions
Top Secret file folders each week with bonus extras
Your child will Learn the 8 traits of a true magician
He/She'll have access to Videos teaching even more magic
At the end of the course, your child will receive The Exclusive Graduation Wand and Discover Magic Certificate
Experience new magic tricks in EVERY lesson that your child can share right away with friends and family. AND… learn the Eight Traits of a True Magician. In each class your child will receive unique, high-quality props, a "Top Secret" file folder with games, jokes, puzzles and more magic. They'll even get their own personal key card that gives them online access to even more magic. At the end of the course, your child will get the Discover Graduation Certificate and Exclusive Magic Wand!
Meet Mat Franco
Winner of the America's Got Talent Season 9, Mat Franco currently headlines "MAGIC REINVENTED NIGHTLY at The LINQ Hotel + Experience in Las Vegas."
Meet World Champion of Magic Michael Ammar
Ammar has been teaching magic to the world's best magicians for over 30 years. And now you can learn magic too!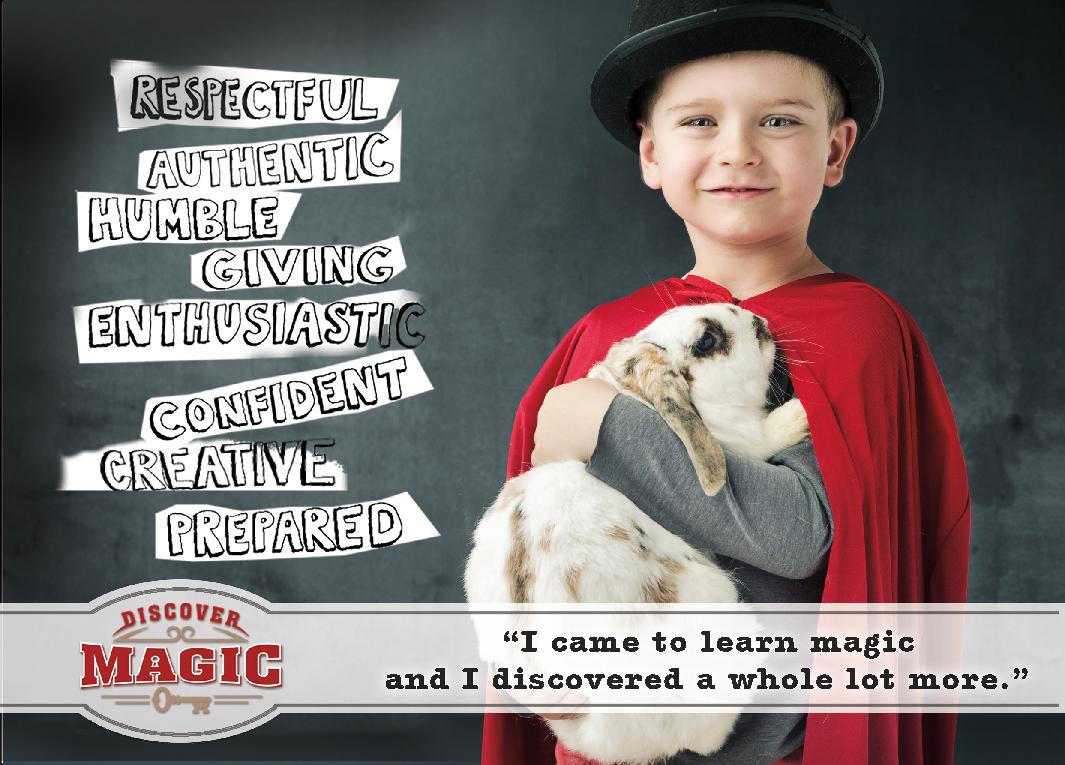 More Than Just Magic
"I would like to thank the entire staff at School of Astonishment for sharing their inspiration and hearts with so many children. Your classes offer more than just magic; it instills confidence, makes laughter contagious and fills the heart with hope!"
~ The Parry Family
"This is the one place that has truly sparked something in my son's life and has made him feel comfortable around other people!"
~ Ben Smith, Parent
"My daughter has never been more excited to come home and show me what she's learned!"
~ Joy Skinner, Parent
"If my kid could only pick one program to go to…THIS IS IT."
~ Damien Brezinski, Parent
Looking for Great Home-Schooling Resources

Find out how you can increase your child's confidence through the art of magic!