"POWER WORDS!"
The Anti-Bully Assembly without ever using the word "Bully". Guaranteed to create confidence, empathy and respect.
(Can be done VIRTUALLY or LIVE)
"A positive assembly that results in the EMPOWERMENT of HIGH SELF ESTEEM in our students!
I was truly amazed!"
Jill Naylor, Stallings Elementary, Principal
Magic words like Hocus Pocus can only do pretend things. Real magic words, like Please and Thank-You, are POWER WORDS and can do real things—like open doors, turn frowns into smiles, and even make things appear
The POWER WORDS assembly uses magic, music and complete craziness to create an unforgettable experience.
It teaches that the Words You Use ARE Important!
"Please"

"Thank You"

"I'm Sorry"

"I Forgive You"

"I Understand"

"Great Job"

"I Can"

"Hello"
Let's face it. These are the words that aren't used enough by our young people. These are the words that open doors at schools and in life.
This assembly was created with the message first. Each word has its own SUPER POWER!
WORDS ARE POWERFUL!!
"Your show received RAVE REVIEWS from teachers and students at all grade levels!
Susan Kanner, Paradise Canyon
Bonus #1 – Top Secret File Folders
You'll have the option of supplying your students with professional TOP SECRET FILE FOLDERS. Each Top Secret File Folder reinforces the Power Words in a fun way and has magic tricks they can do at home. It even has a Power Up Chart so kids can keep track of the Power Words they use and "Power Up!" Students love 'em! A great companion for the assembly. Something your students can hold in their hand and create lots of Off-Line experiences. HIGHLY RECOMMENDED!
And you'll get 50 Top Secret File Folders for FREE!
Bonus #2 – Free Workshop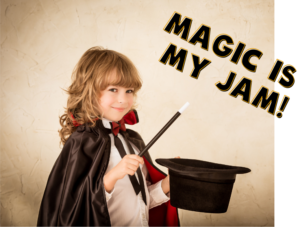 After the show, 50 Lucky Students will get a 15-25 minute WORKSHOP, with John Abrams teaching them a trick done during the show. They'll have a magic trick they can do anytime, anywhere. Children LOVE working hands-on.
We make it super easy. When you book, you'll receive a quick list of 3 items that students can find around the house. They'll use these items to create a magic trick THEY CAN DO. This time is priceless!
Bonus #3 – The Teacher's Guide
As soon as you book, you'll receive a TEACHER'S GUIDE with puzzles and other tools that help with each concept. You'll be able to forward this to them right away. It's a great companion for the teachers after the assembly!
Bonus #4 – Digital Promo Poster to Promote Your Event
As soon as you book the assembly, we'll send you a digital poster that you can use for your website and any social media you may have.
Bonus #5 – A Huge Value
Right after we book, you'll receive a free report "28 Great Ideas to Bully-Proof Your School".  You won't have to do all the ideas in the report.  In fact, you don't have to do any.  But at least you'll have all the information at your fingertips in case you want to get right to work.
It truly is All-Encompassing
YOU GET The Full 45-Minute Power Words Assembly (two if needed)
YOU GET 50 FREE Top Secret File Folders reinforcing the concepts of the assembly to the students
YOU GET The Priceless Magic Workshop for 50 of your students
YOU GET The Teacher's Guide
YOU GET The Digital Poster promoting the event
YOU GET The Free Report "28 Great Ideas to Bully-Proof Your School"
And most importantly, YOU GET Students that are inspired to use these Power Words.
"It was AWESOME and the teachers loved it as much as the kids did!"
Lindsay Causey, Bautista Creek
Oh, I almost forgot the 100% Iron Clad Guarantee
If your students aren't thrilled and inspired, then you'll get your money back. No questions asked.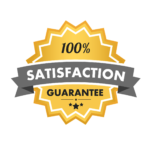 Dates and Times are limited, so contact now!
IT'S FUN TO BE FOOLED!  IT'S MORE FUN TO KNOW!