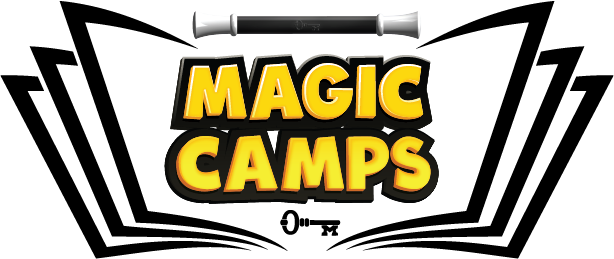 Virtual Summer Magic Camp



Monday thru Friday at 10:00am (PST)

  July 20th – July 31st, 2020

Location: Your Computer
HOURS OF ON-LINE &  OFF-LINE FUN!
Here's how it works….
Throughout the camp, students will participate in a full agenda of fun and inventive activities. Each day, they'll receive their "trick of the day" along with a live performance by the instructors, which will help students imagine and create their own unique ways of presenting to family and friends.
They'll learn some Awesome Social Skills! 
They'll receive their own secret file folder for the day, watch the "Trait of a True Magician" video lesson and have an open discussion on why each life-lesson is important to learn.
Your campers will learn how to be Respectful, Authentic, Giving and so much more.
Actually, it's not just a magic camp.  It's a Life-Skills course cleverly camouflaged as a magic camp.
In addition to learning magic, campers will have fun with other activities such as improvisation and a variety of magic themed GAMES that not only make memories and laughter, but also create a thirst for knowledge.
 And have access to my MAGICAL VIDEO VAULT
Each day your child will receive a secret word that unlocks videos of even more magic tricks.  Tricks that that are exclusive to the Discover Magic curriculum.  Tricks they can't learn on YouTube.

The Grand Finale!
On the final day of camp, your child will perform a trick in the Grand Finale Magic Show.  Invite friends and family.  You'll see all the progress your child has made (plus your child gets to show what they know).
HOW DOES MY CHILD GET ALL THE MAGIC SUPPLIES?
One of my staff will personally deliver all magic supplies to your doorstep in time for your first On-Line class.
(Orange County only.  All others will be mailed)

This is what parents have to say:
"If my kid could pick only one programs to go to… THIS IS IT!"
– Damien Brezinski – Parent
"Every night we're treated to a magic show.  This has boosted their confidence so much!"
-Sharon Chadwick – Parent
"My kid is now waking me up to get ready for this program"
– Mary Leister – Parent
 "HANDS DOWN… This place is MAGIC!!!
-Marty Siu – Parent
 "Thanks for making such FUN magic classes for the kids"
– The Spurrier Family
 "They had the best time EVER!"
– The Monohan Family
Only $210.00
***Special 10% Discount for WOW Workshop Attendees***
If you attended the WOW Workshop it's
ONLY 189.00