10 Ways to Guarantee a Successful Virtual S.T.E.M. Assembly
Since the pandemic hit, every entertainer under the sun is doing virtual assemblies. If you happen to have a beaker and a match, you're suddenly an expert. We now have the option to choose ANY (Virtual) STEM ASSEMBLY IN THE COUNTRY. But we want the very best for our students! And, with so many options, how do we choose?
Here are the 10 Best Ways to (Virtually) Guarantee a Successful STEM Assembly. Take a minute to read it through. Ask yourself these questions BEFORE YOU CHOOSE.
Make sure your assembly meets all the criteria.
If it doesn't, choose differently.
1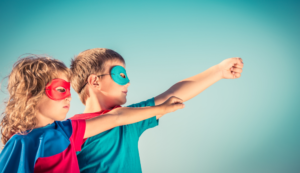 Is the Assembly Hands On?  Is it Interactive? – Students learn the most when they experience STEM hands-on.  Too many assembly presenters teach by lecture or by show.  Many kids don't have the opportunity to learn by experience.  Experiments where they can use their senses to absorb the lesson is always best.  Will they be able to DO the experiments?  Or will they just be inactive spectators?
2
Will Your Students Learn in a Fun & Engaging Way?  Principals and teachers want the assembly to educate in ways that are different and unique.  STUDENTS WANT TO HAVE FUN!  Ask yourself: "Why is this assembly different than what students are used to in their day-to-day classroom routine?"  Does the assembly teach concepts in a unique and engaging way?  Are the students learning without even know it?
3
Is the Assembly Age-Appropriate? – Some assemblies are only for High-Schoolers.  Some are tailor made for Elementary Age Students.  But even in Elementary Schools, there's a huge difference between a Kindergartener and a 6th grader.  The 5-year-old mind understands very differently than the 12-year-old.  Is the assembly for all ages, or are there two separate assemblies?  Some assemblies work for all ages.  Some don't.  Read through the assembly's entire webpage.  You'll find lots of clues there.
4
Does the Assembly Have Something DIFFERENT Than Your Other Options? – Each assembly is different.  If you've done any research at all, you know that already.  One professes to be a science assembly with experiments your students can do.  One might be a juggling show with a little STEM sprinkled in.  You want something that the students will remember.  Concepts they'll take home with them.  How is the one YOU CHOOSE different than the rest?
5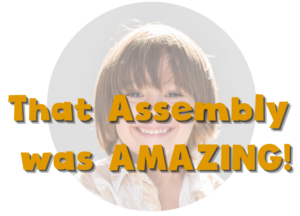 Are there Real Testimonials Clearly Posted on the Website? – Testimonials are simply what other people say about the assembly, their thoughts on the performance.  All good assemblies have good testimonials.  Make sure they're on the site.  If not, ask for them.  If the performer is unable to produce any, that's an indication that he/she is not a serious performer.  You should be able to find testimonials in any material the performer sends you or on their website or simply ask.
6
Does the Assembly Come with Follow-Up Material for the Teachers to Review After the Assembly? – Any good teacher should follow up on the core ideas of the assembly.  A 45 minute assembly can not change lives!  But with the help of teachers and faculty, there's no end to the change it can make.
7
Is the Assembly with the Lowest Price Your Best Option?  – Maybe, maybe not.  Just because one assembly is three hundred dollars and another is six hundred dollars, does not mean that you get a better deal with the cheaper assembly.  There is a saying; you get what you pay for.  By choosing the cheaper one, that's exactly what you're getting, a lower quality assembly.  Someone who's probably less professional and less experienced.  It's always better to pay a little more and be completely satisfied, instead of paying less and being disappointed.  Do the research.
8
Is the Assembly Backed-Up by a Guarantee? – Most assemblies have no guarantee. So, if you get a lousy assembly, you're stuck with it. The main reason performers don't guarantee their assembly is because they don't think they can live up to it. Any assembly that has a guarantee is a top-notch, quality assembly!
9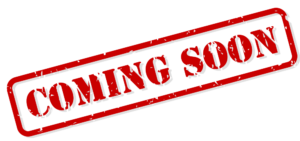 Does the Assembly Come with Promotional Material for Your School's Website and Social Media? – The students need to get excited about the upcoming assembly.  With the advent of Websites, FB, Twitter and other platforms, schools are promoting events in very different ways.  The days of posters plastered around the school are gone (ok, maybe if kids are in school).  Does the assembly supply you with digital graphics you can put on your platforms?  If not, they should.
10
Do Your Students Get Something to Take Home With Them? – Can they take the assembly home?  No.  BUT… They can have a souvenir that reminds them, every day, what a great time they had and how much they learned.  Make sure the assembly comes with follow-up material for your students.  Something FUN they can take home and use over and over again.  The key words here are, once again, Fun & Engaging!
By getting the answers to these questions, you can make an informed, intelligent decision.  If you want any old assembly, with a low-quality service, there are plenty of them.  But, if you desire a quality STEM assembly that offers unique educational content, that is fun, unforgettable and will make you look great, then take a look at one of The Best STEM Assemblies in the country.