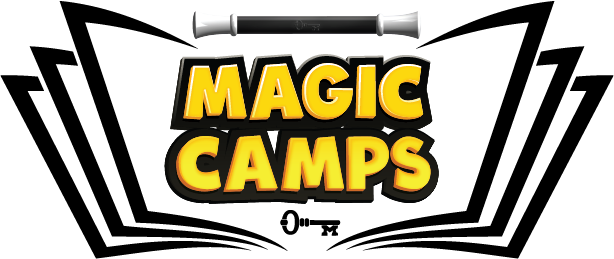 "If my kid could only pick one program to go to… THIS IS IT!"
Damien Brezinski – Parent
"HANDS DOWN… this place is MAGIC!!!"
Marty Siu – Parent

"They had the best time EVER!"
The Monohan Family

Magic Camps
Our Magic Camp Program is designed to take our 8 week full course program and customize it to fit your camp.  Some run 5 consecutive days, some like to spread it over a few weeks.  We got ya covered!
Certainty in these Times of Uncertainty
All magic camps can be done in person or On-Line! – That's right!  We are thoroughly equipped to present classes Live or On-Line.  In fact, our team has been presenting On-line classes since this whole COVID-19 thing began.  Either way, we gotcha covered again!
Here's what your campers get…
Throughout the camp, students will participate in a full agenda of fun and inventive activities. Each day, they will receive their "trick of the day" along with a live performance by the instructors, which will help students imagine and create their own unique ways of presenting to family and friends. Followed by a breakout into groups to "Power Practice" in our unique learning technique. They will receive their secret file folder for the day, watch the "Trait of a True Magician" video lesson and have an open discussion on why each life-lesson is important to learn.
Your campers will learn how to be Respectful, Authentic, Giving and so much more.
Here's what YOU get…
Custom Webpage – To help you promote your event.  Complete with videos, pictures, and registration links.
Promotional Poster – Actually two.  One digital to promote your camp On-Line and one to have printed and hang all around your campus.
Parent Letter – Each student will get a "parent welcome letter" customized with your name and logo.  Shows you're doing something really cool for the kids.
Registration Page – If you already have something in place to register your campers, we'll definitely work with that.  If not, then we're fully equipped to create a registration page that'll collect the student's name, the parent's name and email address.
Amazing kids with increased social skills!
Actually, it's not just a magic camp.  It's a Life-Skills course cleverly camouflaged as a magic camp.
In addition to learning magic, campers are exposed to other activities such as improvisation and a variety of magic themed games that not only make memories and laughter, but also create a thirst for knowledge.
We Fit Your Schedule
We have flexibility in meeting your school's specific needs regarding the days, start & finish time, and any other requirements you may have. Given the likelihood that we'll have programs running on the same days, it's important you express your interest early on so we can assign an instructor for your school.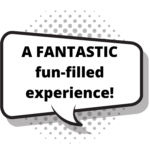 "I wanted to take the opportunity to thank you and your staff for making School of Astonishment such a fantasic, fun-filled experience for my daughter.  From the first day, she has felt your staff's caring and loving attitude to all the students.  She is a very creative and caring child that experiences anxiety but the fun-filled, yet silly structure has made her a happy camper all week."
The Abernathy Family

Lots more coming soon!  Also, Please see our

On-Line Courses

.
No Results Found
The page you requested could not be found. Try refining your search, or use the navigation above to locate the post.