On-Line Magic Class for Your Employees' Children
"Designed to BOOST EMPLOYEE MORALE and RETENTION,
INCREASE EMPLOYEE PRODUCTIVITY and
CREATE GOODWILL for the COMMUNITY!"
It's Fun.  It's On-line.  And gives your employees a break form the insanity of this COVID-19 thingy!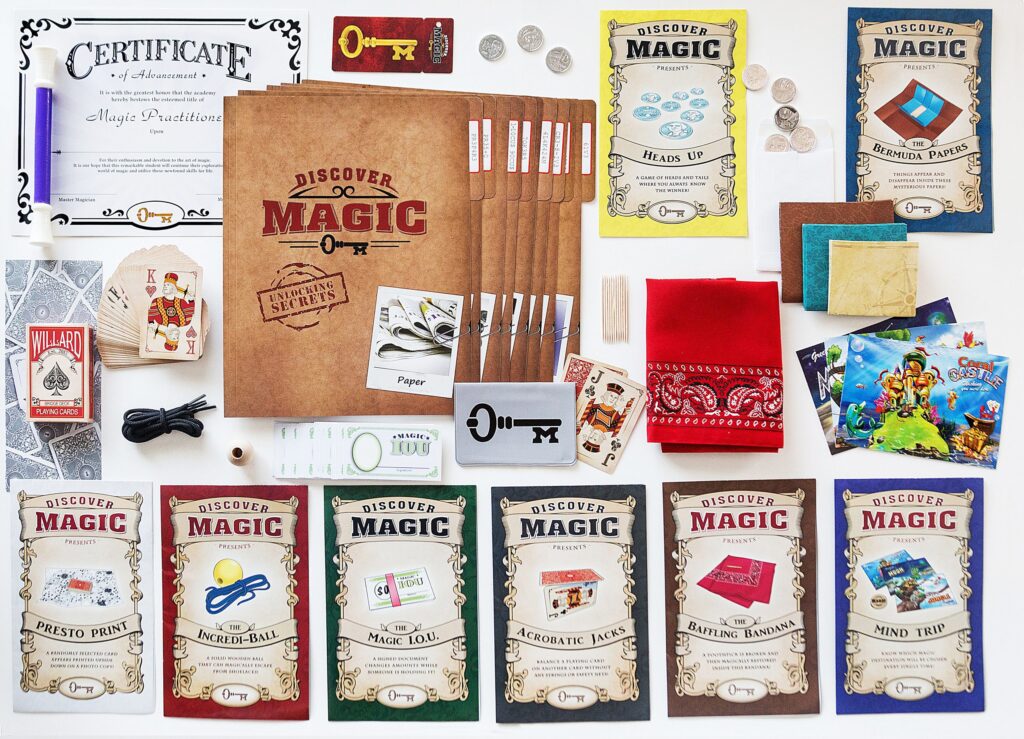 Hey HR Manager (or whoever manages your employees)…
GOOD NEWS – if you're looking for something FUN and PRODUCTIVE for your employees kids to do while school is out – then you've come to the right place.
It's a magic class for YOUR EMPLOYEE'S CHILDREN designed to Boost Employee Morale and Retention, Increase Employee Productivity and Create Goodwill for the Community.
With all the craziness of COVID-19, now is the perfect time to take advantage of this magic class… On-Line! Our expert magicians will be teaching the same Discover Magic Curriculum as the live course. With one big change… It's On-Line! No germs, no touching hands of kids you don't know. And best of all, YOUR EMPLOYEES WILL THANK YOU for helping them out in this time of need.
A Full Course with 8 Completely Different Sessions
(4 Full Weeks/8 On-Line Classes/Over 20 Magic Tricks)
Your Employee's child will get Expert LIVE On-Line Training
Amazing Custom Tricks with simple Full Color Instructions
Top Secret file folders each week with bonus extras
They'll Learn the 8 traits of a true magician
He/She'll have access to Videos teaching even more magic
At the end of the course, your employee's child will receive The Exclusive Graduation Wand and Discover Magic Certificate
Fun Guaranteed
Our children are stuck in the house all day long during these unstable times. It's about time they do something fun!
If this interests you, then I'd love to work with you and your company to give those kids something to keep them out of your emloyee's hair.