"Make Money for Your School AND Boost Students' Self Confidence!"

Gone are the days of selling chocolates, candles, wrapping paper and just about every other form of fundraising. No Fall Festivals, no Winter Carnivals, no standard fundraisers of any kind (maybe that's a good thing).
It's time everybody wins…
Students, Teachers, Parents, and Schools!
The video on this page has testimonials from students that have experienced the program – and parents that have seen the progress. Watch it now and try not to feel all warm and fuzzy inside.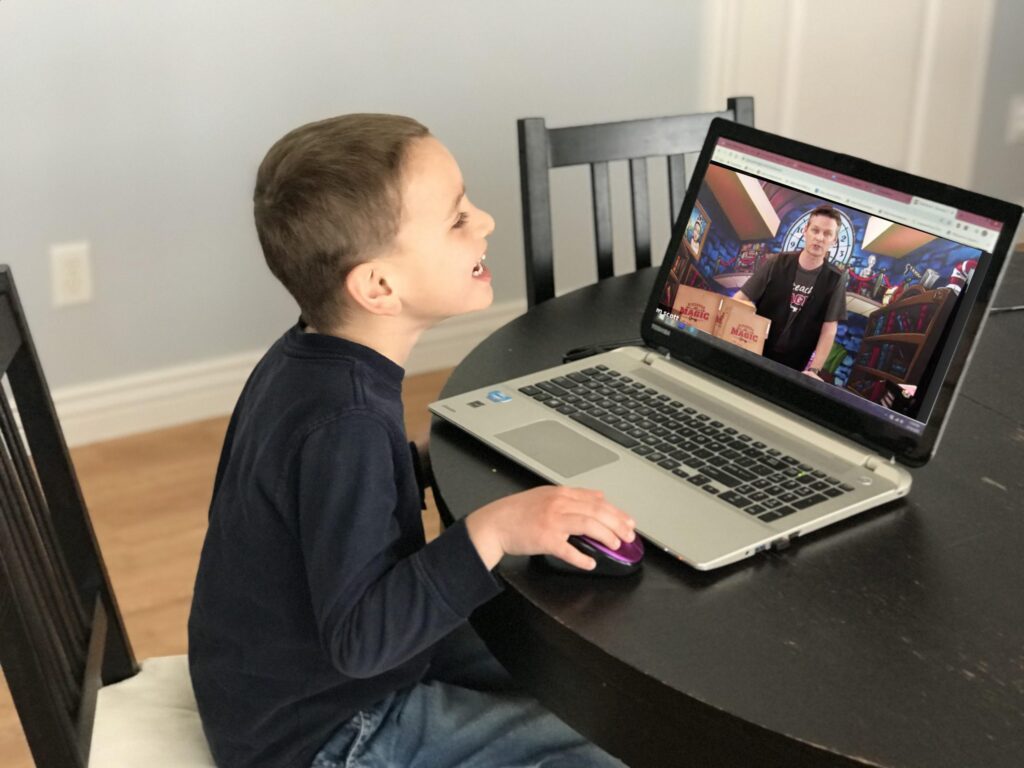 This is the typical reaction to a "Discover Magic" class
How does this program work
AND HOW DOES MY SCHOOL MAKE MONEY?
Before the pandemic, life was easy.  We'd do some really cool after school magic classes and then donate part of the proceeds back to the school.  Life was grand.
Well, as you know, times have changed. Here's how it works now. We've taken the Social-Skills Magic Classes On-Line. In each class your student will…
Learn Socialization Skills
Do Crazy Confidence-Boosting Activities
Learn the 8 Positive Character Traits of a True Magician (Traits that'll benefit them for rest of their lives)
And, best of all, they'll learn Professional Magic Tricks that are designed to entertain Kids and Adults alike!
Here's the easy part
(and the money-making part)
School of Astonishment will automatically donate $30.00 for every child enrolled from your school. If your school fills up one class (30 students), that's $900.00 for your PTA/PTO (or home school treasury)!
What's So Special About A Magic Class?
Kids LOVE magic! The "Discover Magic" Curriculum teaches students to be RESPECTFUL, CREATIVE, ENTHUSIASTIC, CONFIDENT AND MUCH MORE…
It's A Full Course with 8 Completely Different Sessions
(Flexible Schedules/8 On-Line Classes/Over 20 Magic Tricks)
In each class your students will get…
Expert LIVE On-Line Training
Amazing Custom Tricks with simple Full Color Instructions
A Top Secret file folder with bonus extras
Access to Videos teaching even more magic
 And…at the end of the course, students will receive The Exclusive Graduation Wand and Discover Magic Certificate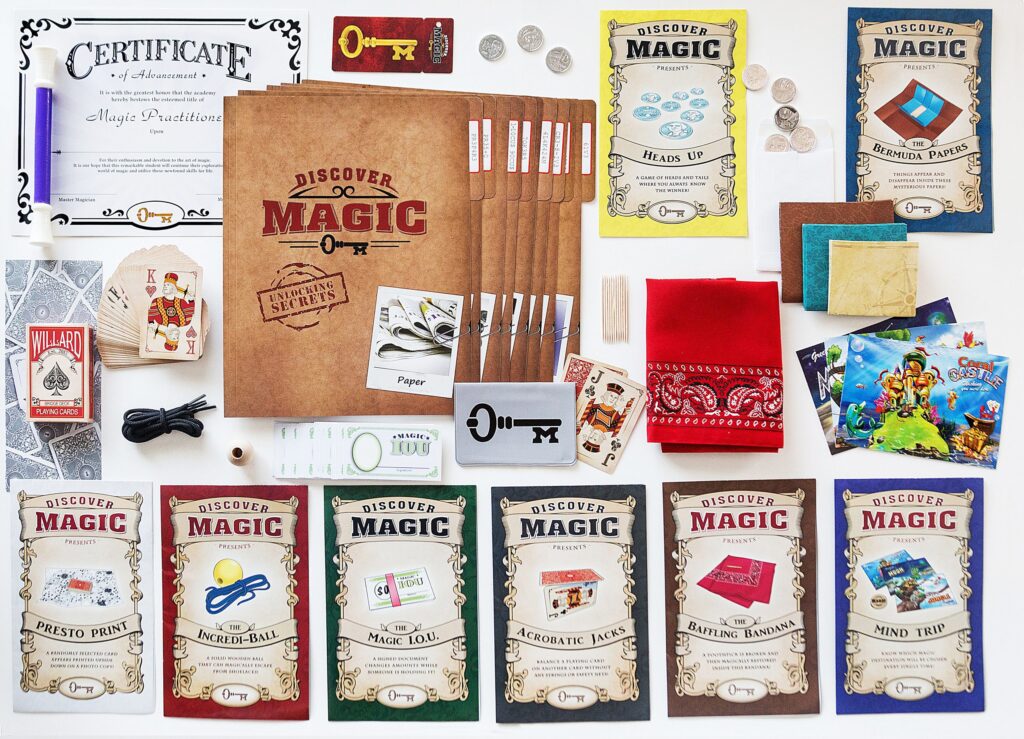 Your students get all this stuff!
How do I Set This Up for my School?
It's super easy. Right now there are six (6) different time slots starting in September that you can choose from. If those aren't convenient for your school, we'll create a custom time and date for your students. WE FIT YOUR SCHEDULE!
But act quickly, classes are filling up fast. Dates and times are disappearing daily.
BONUS * BONUS * BONUS
Register before September 10th, 2020 and get $10.00 off each course!
So What's The Bottom Line?
Your school gets $30.00 for every student registered. Every student from your school gets a $10.00 discount. And you get parents, teachers and staff thanking you for being involved in this amazing program. It's a no-brainer.
Oh, I almost forgot the 100% Iron Clad Guarantee
If your students aren't thrilled and inspired by the first magic class, then they'll'll get their money back. No questions asked.

Now's the time!