"Earn Your Magic Patch, See A Magic Show,
and Learn From A Real Magician!"
On-Line Magic Workshop and Super Fun Show for your Scouts
Learn 4 really cool magic tricks and be ready to perform magic anytime, anywhere!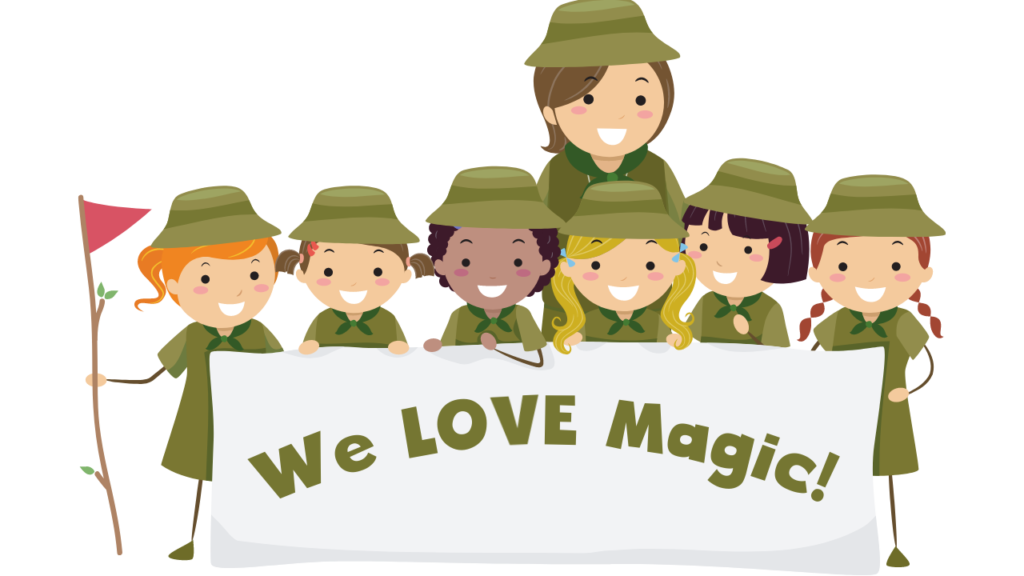 Hey Troupe Leaders…
DO YOUR SCOUTS HAVE THE MAGIC PATCH YET? – If you're looking for a way your girl scouts can get that MAGIC PATCH, see a FANTASTIC MAGIC SHOW, and go home with all kinds of MAGIC SKILLS – then you've come to the right place.
"What is Magic" is an INTERACTIVE Online Magic Show and Magic Workshop that'll prepare your scouts to perform a magic trick any time, anywhere!
Not only will they witness incredible magic, but in this single Workshop, your scouts will learn 4 really cool magic tricks.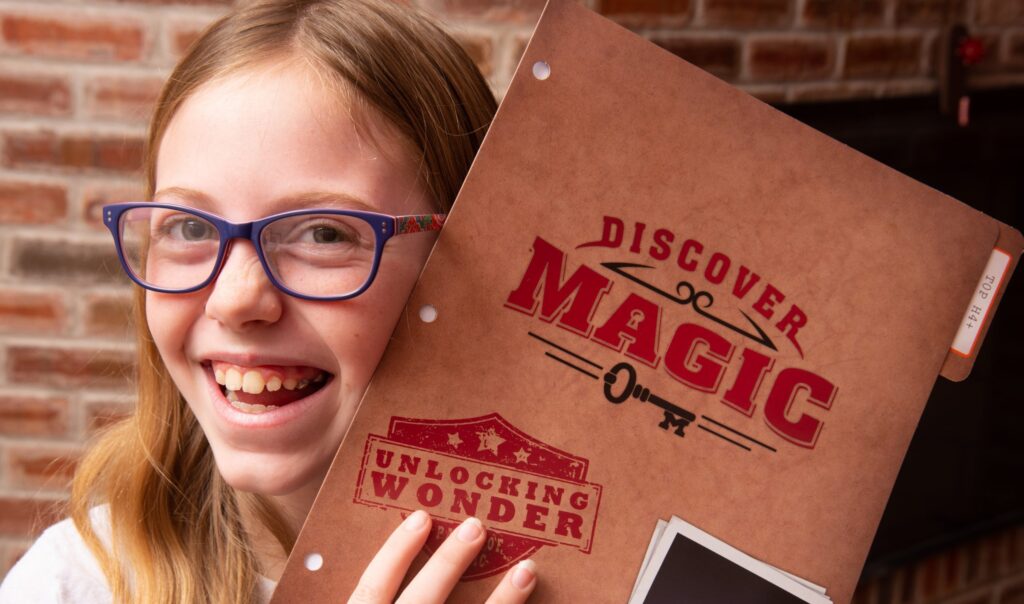 Along With The Show, Every Scout Will Receive….
The Exclusive Magic Patch – with the Grand Finale of an amazing trick PRINTED ON THE PATCH.  This allows them to do the trick any time, anywhere (as long as they're wearing their uniform).
A Professionally Printed "Top Secret" File Folder – Has optical illusions, Magic Puzzles, A Super Hero Chart (Where they can find out they're Super Hero Name) and clear directions on how to do each trick!
Custom Color Pencils – Used to perform the now famous Splash Bag Illusion.
Special Ziploc Bags – Used to perform both "Captain Plastic" and the above referenced Splash Bag Illusion.
AND… Memories that'll last a lifetime!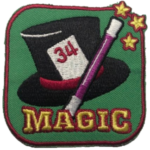 Here's how it all works…?
You pick a date and time that's best for your troupe(s).
We, at School of Astonishment, create a page where each of your scouts (parents) can easily pay and register.
Before the Show, I'll send your group leader AN OFFICIAL "WHAT IS MAGIC" PACKET for EACH REGISTERED SCOUT – filled with Magic Supplies – along with the link for the show. These packets were specially designed for Girl Scouts.
Your scouts show up, have fun, earn a badge and learn some really cool magic!
That's it. Easy, breezy, beautiful!
Only $20.00 Per Scout
(Minimum of 10 Scouts Per Workshop)