Learn From Some of The Top Minds in The World!
with
"What is Magic?"
The STEM (or STEAM) assembly that your students won't forget
(Can be done VIRTUALLY or LIVE) (Indoor Only – All Ages)
"What is Magic?" is not only an assembly, but a multi-media workshop too. Your students will be treated to a magic show focusing on the STEM/STEAM concepts. Magic tricks they'll be able to do at home (or as school projects). This program was designed with the STEM/STEAM concepts first!
When I grow up I wanna be a …
In addition to the magic, your students will learn what the different STEM and STEAM careers are. How STEM & STEAM relate to Doctors & Fashion Creators & Video Game Designers and many more.
BONUS #1 – "Students, meet your heroes!"
John's fortunate enough to be friends with some of the Top Minds in the World.  And he's asked them to do short 1 minute videos so students can be inspired by THE BEST.  And they did it!  No other assembly on the planet can offer you this bonus.  STEAM & STEM IN ACTION!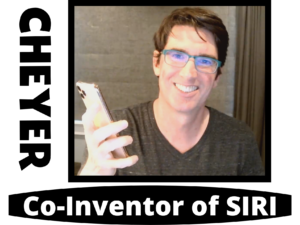 They'll hear about Technology from Adam Cheyer, the Co-Inventor of SIRI (Yes, that SIRI).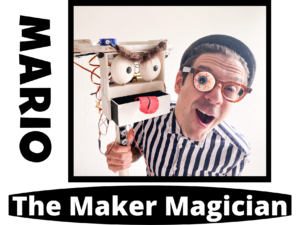 They'll hear about Engineering from Mario The Maker Magician, Author and host of the hit Web-Series "What if Kids Ruled the World?"  He's the Key-Note speaker for Maker Magazine and the best DIY Magician In the world.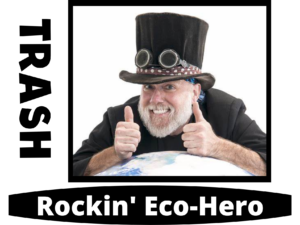 They'll hear about Science from Steve Trash, Author of "Finding your Lightbulb" and the magician that's been on the forefront of the green movement since the 80s.
"We loved the "What is Magic?" Assembly! The performance was perfect for kids of all ages and I loved that John actually interacted with our students live on camera. The 45 minute assembly was the perfect length for a virtual assembly and was entertaining, educational, and really interesting. Our students were so engaged during the assembly and couldn't stop talking about it after. One of our students commented "I loved the assembly, it was awesome!" In this time of virtual learning, we just wanted to give our students some fun and a sense of normalcy. Mission accomplished! I can't recommend this assembly enough!"
Kandice Trammell – Hemmerling Elementary
"The BEST assembly we've ever had!"
Lisa Campbell  – Katherine Elementary
"EVERYONE LOVED your show!   So engaging. So informative.  So fun.  So magical.  So funny. THANK YOU!"
Janette Hertz, Baldy View Elementary
Here's why magic is the very best way to illustrate your STEM/STEAM program….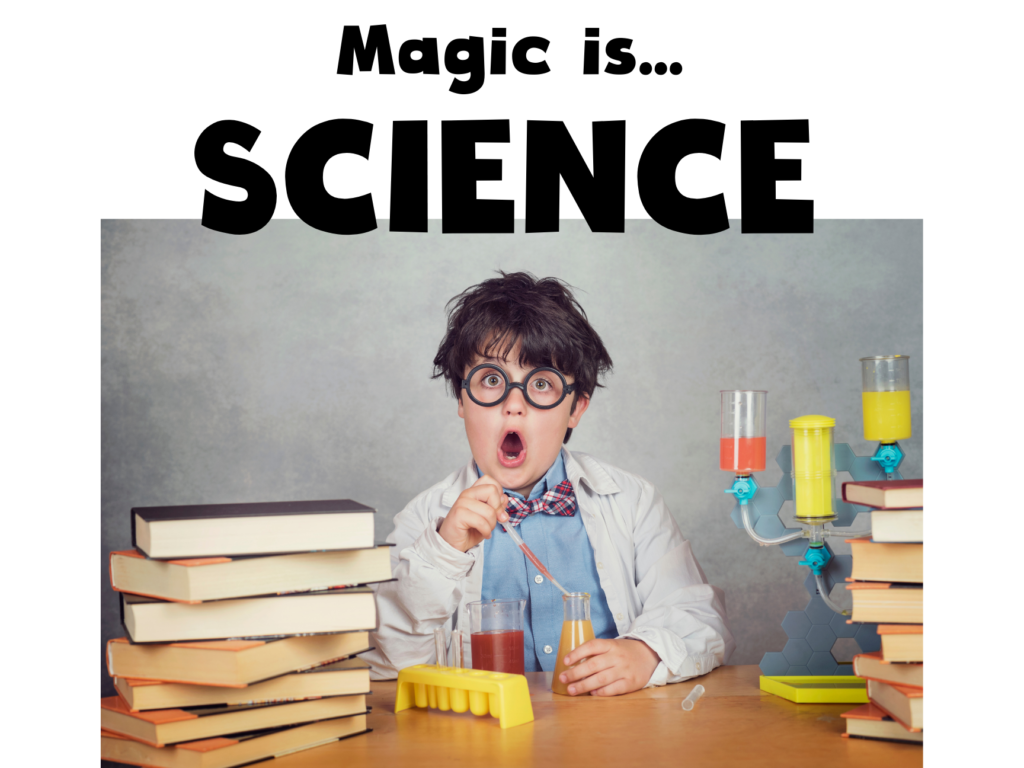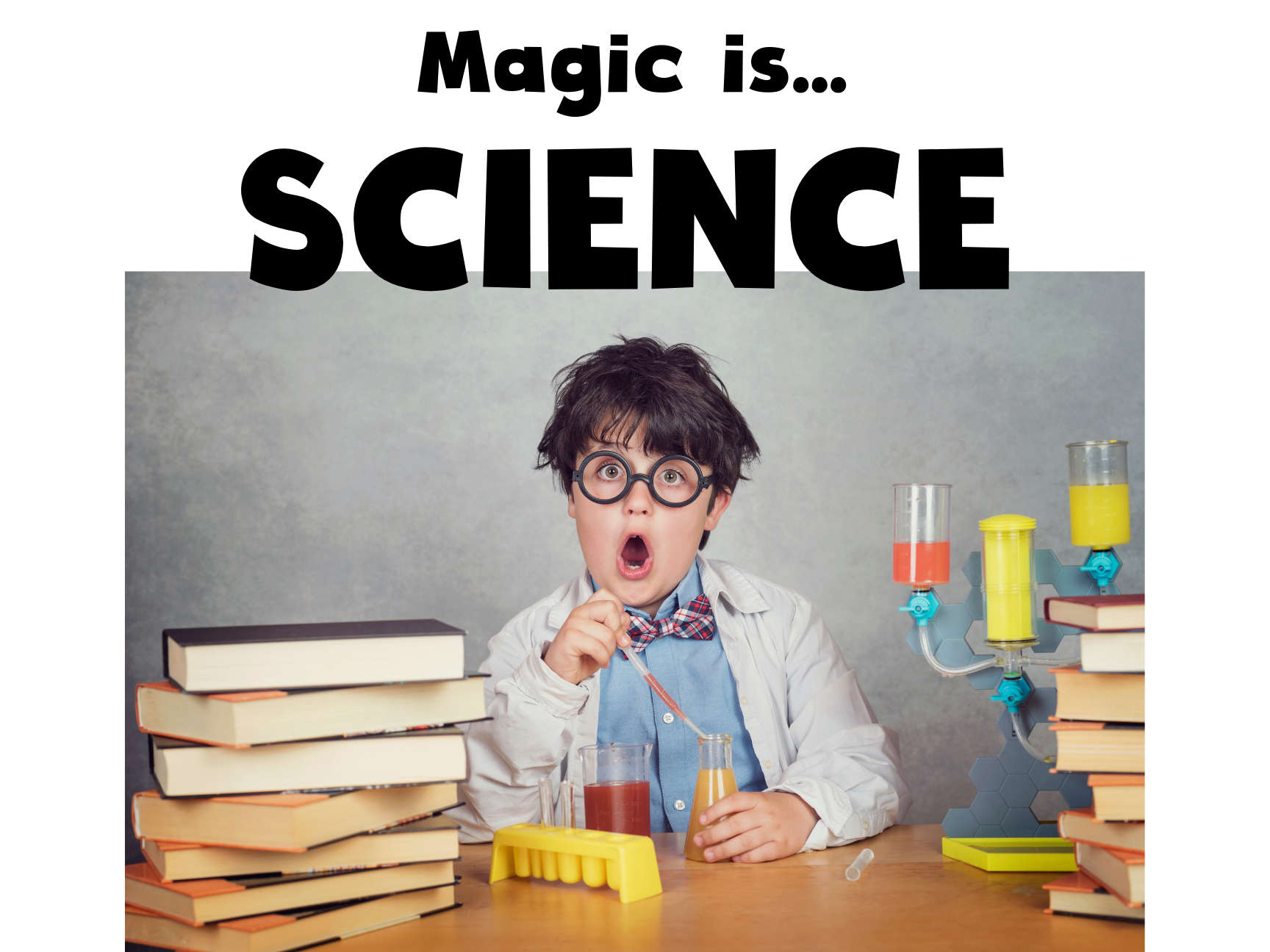 Your students won't believe their eyes with an experiment THEY CAN DO. Safe & slightly insane. I call it the Splash Bag 5000. But they'll just call it fun!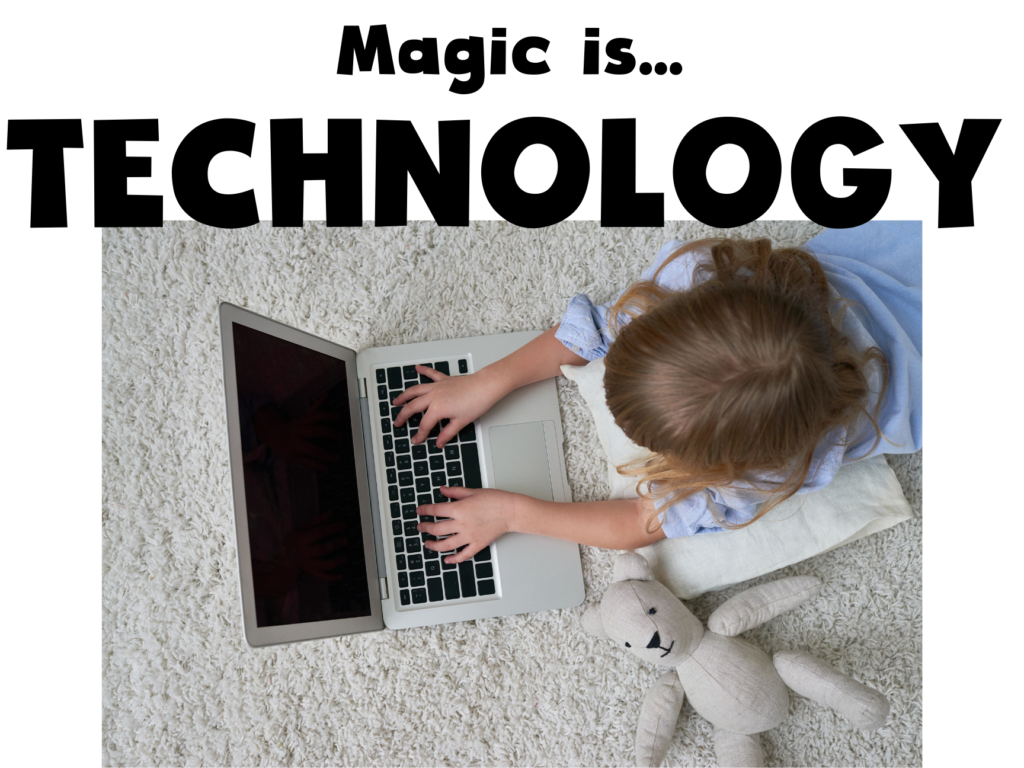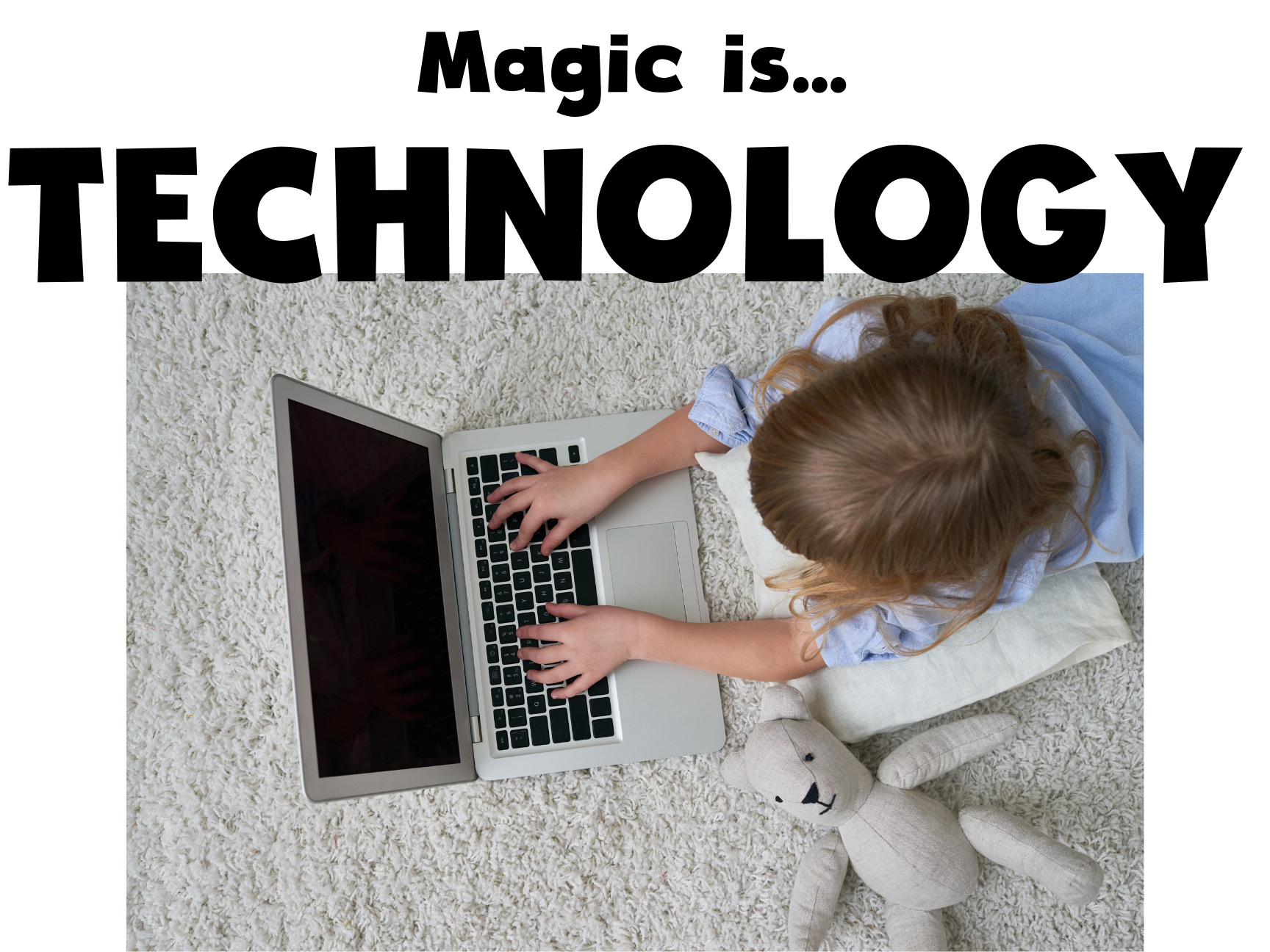 Cell Phones, Computers, Zoom, Skype, Facebook, Instagram, Tik Tok. It's the future. It's the now! Technology has revolutionized society. Let's explore how!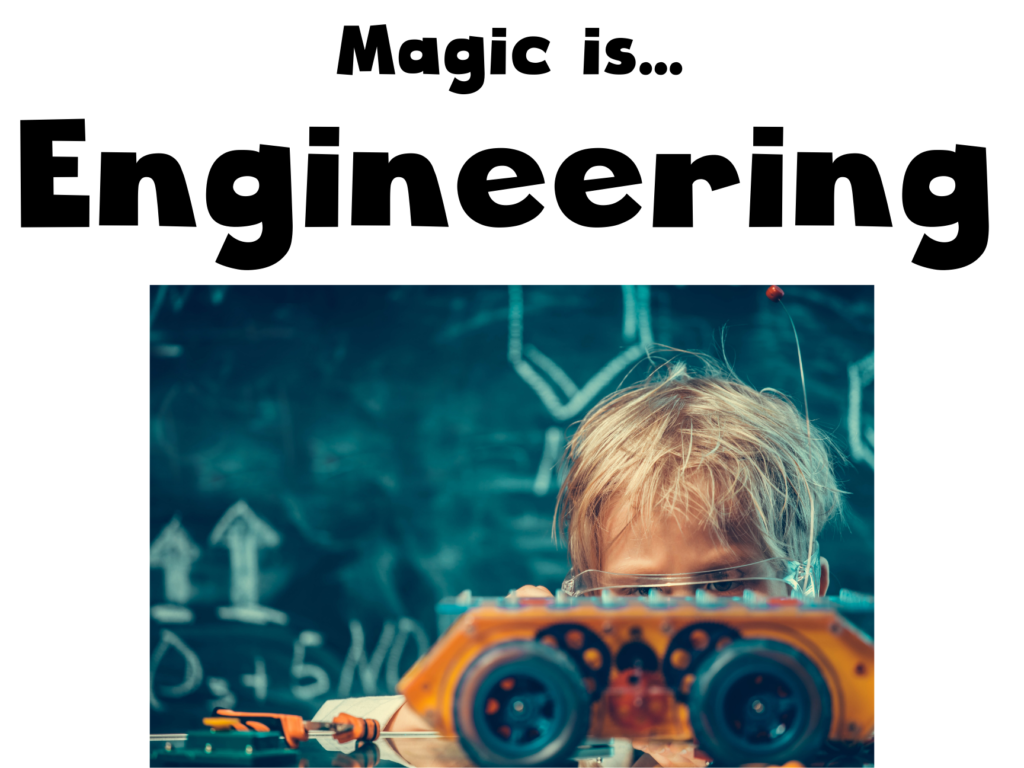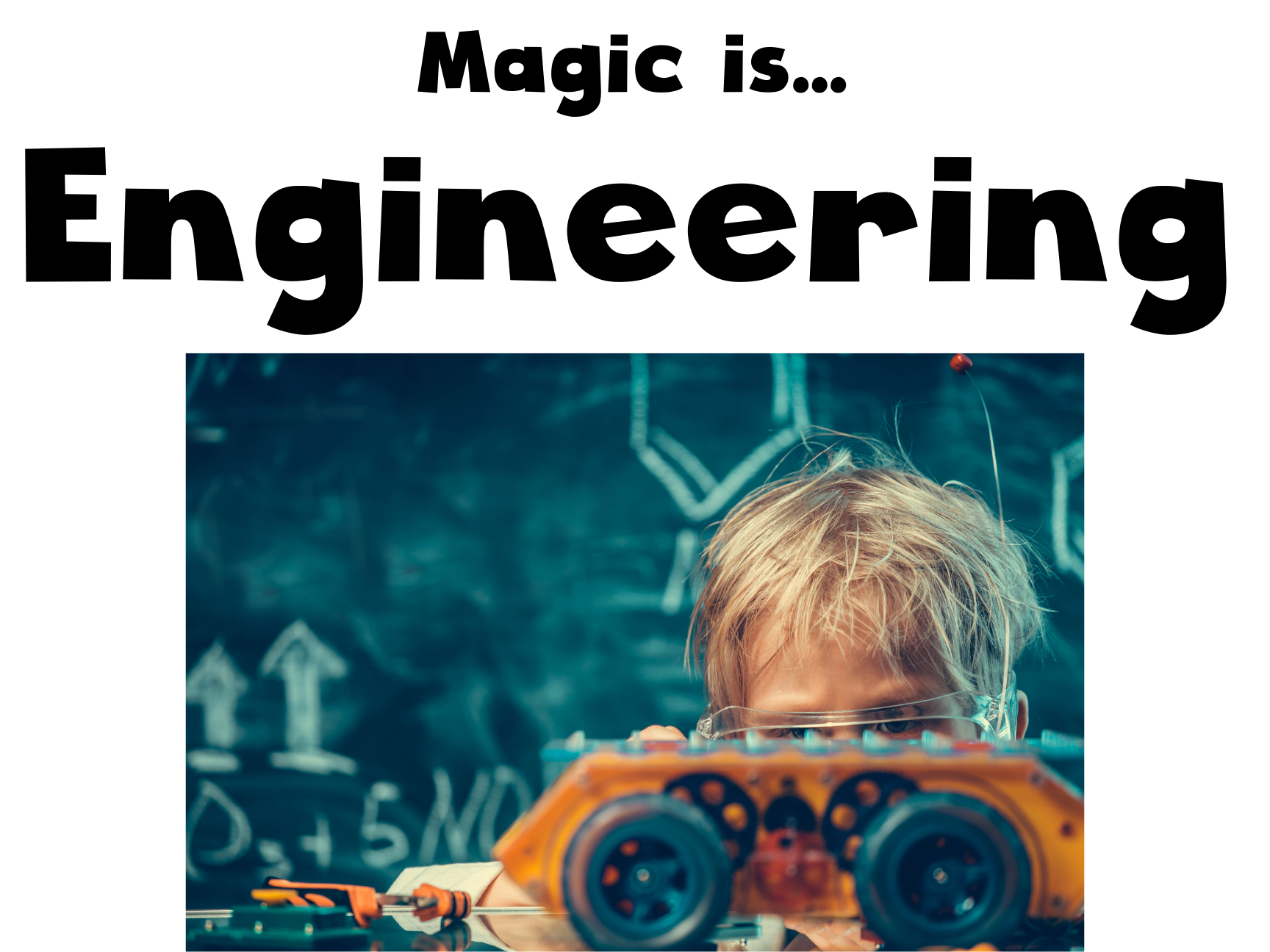 What is an engineer anyway? Engineers figure out how to make the world a better place. They've designed and built everything we see around us. CAPTAIN PLASTIC will show us how!
Art is everywhere! From paintings on your wall to the artistic design of your furniture. Your students will experience an optical illusion and meet a real honest-to-goodness artist – not me :0)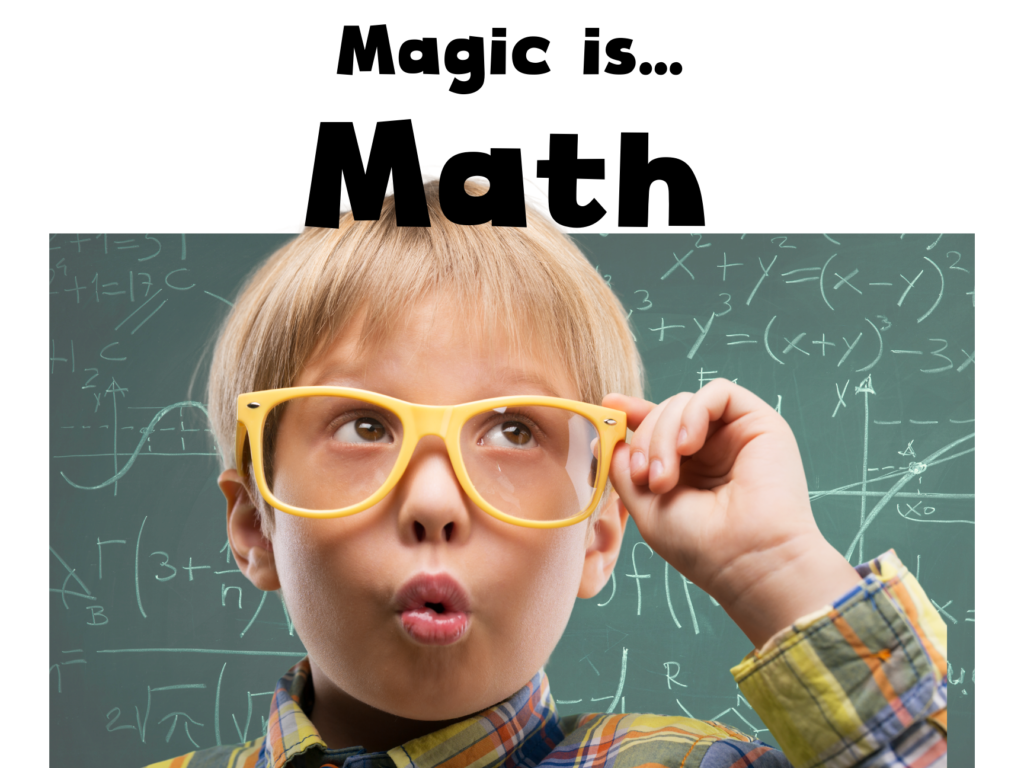 – Is Mathmagic even a thing? Yes! Your students will learn that certain mathematical principles will help them TELL THE FUTURE!
The Learning doesn't have to stop there
Top Secret File Folders
Bonus #1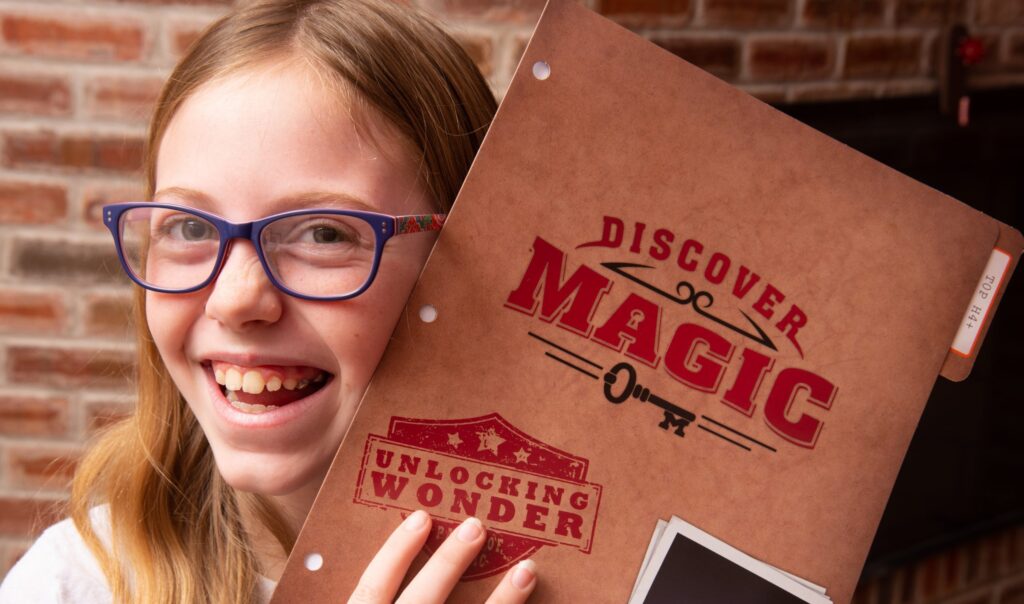 You'll have the option of supplying your students with professional TOP SECRET FILE FOLDERS. Each folder tells how to do each trick taught in the assembly. It has Optical Illusions, Tons of How-To's, a Super-Hero Chart and so much more. The kids'll love it! A great companion for the assembly. Something your students can hold in their hand and create lots of Off-Line experiences. HIGHLY RECOMMENDED! And you'll get 50 Top Secret File Folders for FREE!
Free Workshop
Bonus #2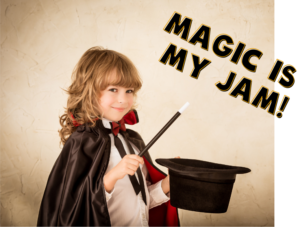 After the show, 50 Lucky Students will get a 15-25 minute WORKSHOP, with John Abrams teaching them a trick done during the show. They'll have a magic trick they can do anytime, anywhere. Children LOVE working hands-on.
We make it super easy. When you book, you'll receive a quick list of 3 items that students can find around the house. They'll use these items to create a magic trick THEY CAN DO. This time is priceless!
Everyone Wins
Bonus #3
As soon as you book, you'll receive a TEACHER'S GUIDE with puzzles and other tools that help with each concept. You'll be able to forward this to them right away. It's a great companion for the teachers for the assembly!
Event Pomotion
Bonus #4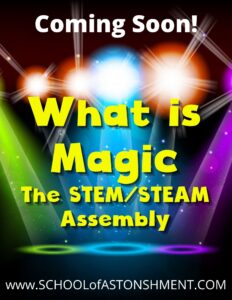 As soon as you book the assembly, we'll send you a digital poster that you can use for your website and any social media you may have.
It truly is All-Encompassing
You get a magic STEM/STEAM assembly, examples of careers, videos of actual people doing the STEM thing, 50 Free Top Secret File Folders, a Magic Workshop, the Teachers' Guide and all the other goodies. 
Oh, I almost forgot the 100% Iron Clad Guarantee
If your students aren't thrilled and inspired, then you'll get your money back. No questions asked.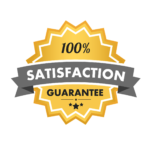 Dates and Times are limited, so contact now!
IT'S FUN TO BE FOOLED!  IT'S MORE FUN TO KNOW!